Organic Colour Systems
Certified Organic and Naturally Derived Haircare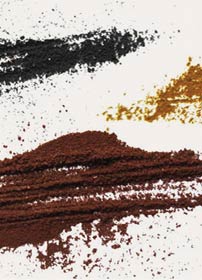 O&M's mission is to challenge the artificial norms of professional haircare with the message that healthy hair begins when it's free from stress. They're committed to researching clean formulations while adding the many positives that quality botanicals and essential oils have to offer.
At the heart of O&M is revolutionary Clean Colour Technology. CCT is a system that delivers the results professionals demand without the need for ammonia. O&M products are not tested on animals.

O&M's Ammonia Free Colour helps shred a few myths

When it comes to using O&M's colour the only thing you have to fear is fear itself. Received wisdom often says that you can't achieve the same results without ammonia. We're are never happier than when proving received wisdom wrong.
MYTH 1: You can't get the same results as mainstream colour
Yes you can. The results are as good, if not better than mainstream colour, but ammonia free is different - it's smarter. O&M is a full professional colour range, specially formulated to deliver lasting salon quality results.
MYTH 2: There aren't as many tones
Would 90 shades of permanent colour and 44 semi-permanent or 'Watercolours' suffice?
MYTH 3: I won't be able to get grey coverage
Not True. O&M gives 100% grey coverage; the resistant grey series is designed to cover white hair.
MYTH 4: Bright fashion tones aren't possible without ammonia.
The O&M fashion tones are as bright as you like!
MYTH 5: It isn't really permanent
O&M's permanent colour lasts like its name suggests, it will grow out like any other permanent colour.